Freesound's goal is to connect themselves and their audience with great contemporary music. We do this through the presentation of concerts and events that are innovative, vibrant, diverse, and as rewarding as the music they play. The members of Freesound are some of the Toronto's top young soloists in new music, and with Freesound they work as performers, curators, commissioners, and collaborators, creating and producing a diverse array of projects.

Based in Toronto, Freesound is particularly active in engaged in bringing emerging Canadian and international voices to the Toronto and Canadian new-music scenes. Operating since 2018, Freesound has presented a range of works, including music by Anna Thorvaldsdottir, Pauline Oliveros, Laurence Crane, Jason Doell, and Anna Höstman. With an exciting upcoming season featuring a number of world premieres and fascinating combinations of performers, Freesound is a collective for a new generation of composers and performers.

Freesound's work has been generously supported by the Toronto Arts Council, SOCAN Foundation, and Lorna & Roger Smith, alongside numerous other private donors.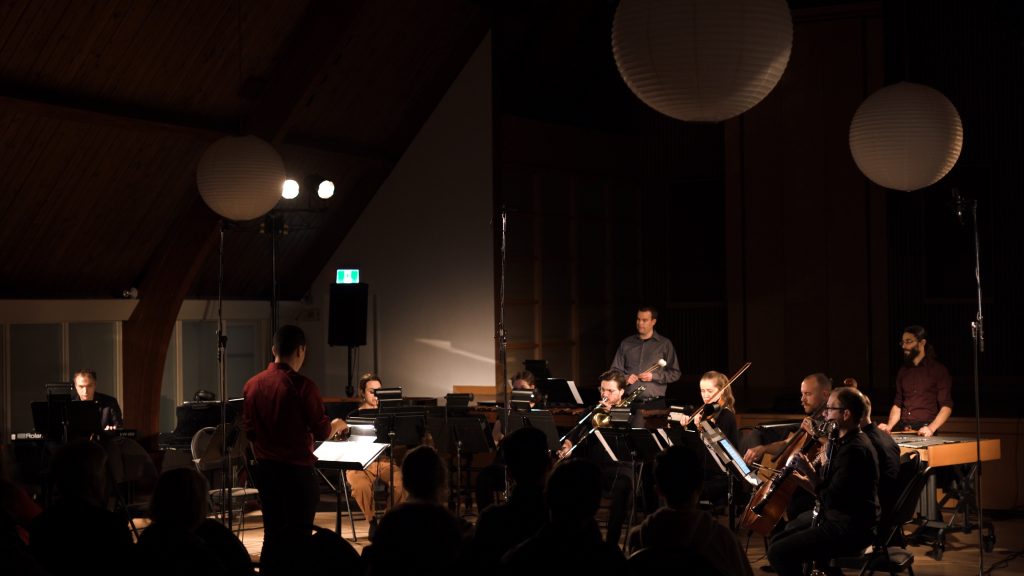 Ensemble
Tristan Durie – Flutes
Émilie Fortin – Trumpet
Michael Murphy – Percussion
Matti Pulkki – Accordion
Wesley Shen – Piano
Aysel Taghi-Zada – Violin
Matt Antal – Viola
Amahl Arulanandam – Cello
Paolo Griffin – Artistic Director/Conductor